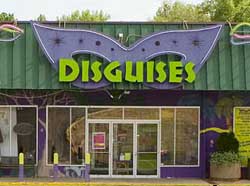 Disguises opened in 1999 with a large selection of costumes and accessories. Since then, we have grown to a 16,000 square foot costume superstore with more than 100,000 costumes. We cater to individuals of all tastes and sizes, educational institutions and corporations.
We are one of the largest costume shops in the nation. What you find on this site is only a small fraction of what we have available. Please call if you have any questions. We look forward to serving you.
It is our goal to provide you with helpful, knowledgeable service as well as creative ideas and a fun shopping atmosphere.
We RENT and SELL COSTUMES and accessories!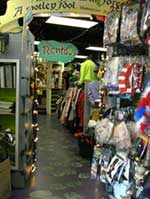 Our large costume Rental Department is customer-friendly and offers reference materials and photos to help customers with their selections.
Our historical costumes are arranged chronologically while our ethnic, masquerade and specialized costumes are arranged categorically.
These high-quality costumes are well-marked so customers are clear about sizes and prices.
To see photos of some of our rental costumes, please click here to visit our Rental Department, then click on the on the categories to the right.
---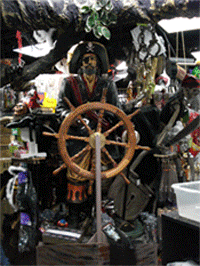 Our Retail Department is packed with costumes and accessories of all kinds for you, your kids and even your pets. We specialize in and search out the unusual, while keeping the old standbys in stock. We have everything from light-up horns to corn-cob pipes, from rubber chickens to fairy wings. Choose from our extensive inventory of make-up and wigs to put the finishing touches on your outfit.
Come in and visit us and you'll be amazed at what you find!
---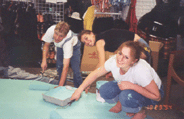 Our theatrical and group storage area is a sight to behold, housing thousands of pieces useful for theatrical productions.
We can outfit your entire cast and also are happy to provide that hard-to-get costume piece. Our talented in-house team can custom make any garment you may need.
---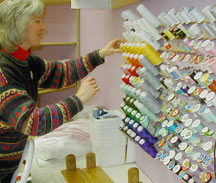 Our theatrical and rental costumes are prepared, cleaned and maintained in our on-premises sewing and laundry rooms. New costumes are being made daily to keep up with the constantly changing demand for the latest trends.